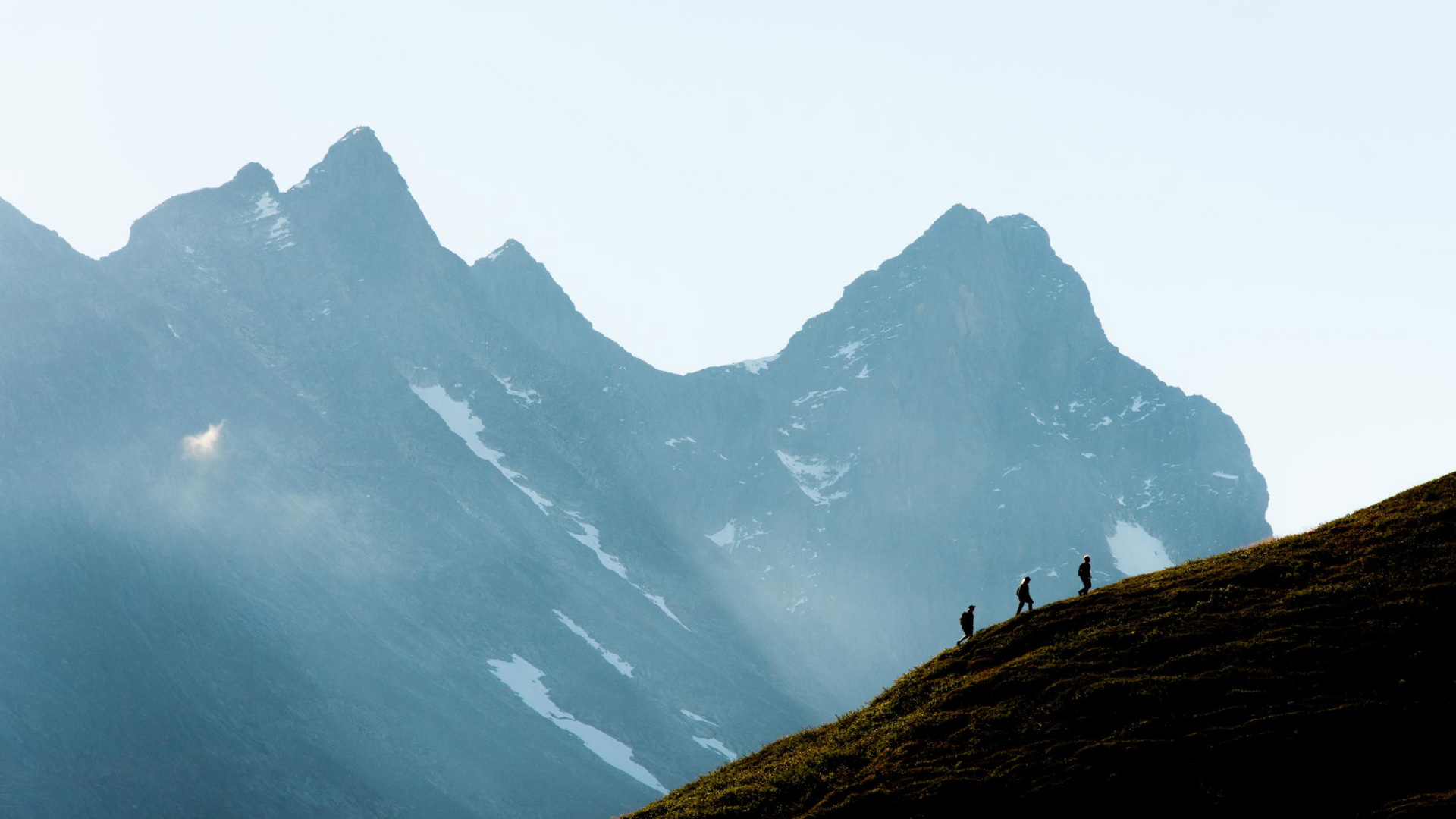 More challenging trips
By this we mean trips that will take you between 4 and 8 hours and which need a good pair of hiking boots. Most of the trips take the route along well-marked paths, however it is worth noting that the terrain can at times be quite rugged and challenging. These trips take more effort and time than the easier trips, however the rewards are ever more that spectacular, in terms of views and self-achievement.
Maps for sale in the reception at Turtagrø Hotel.