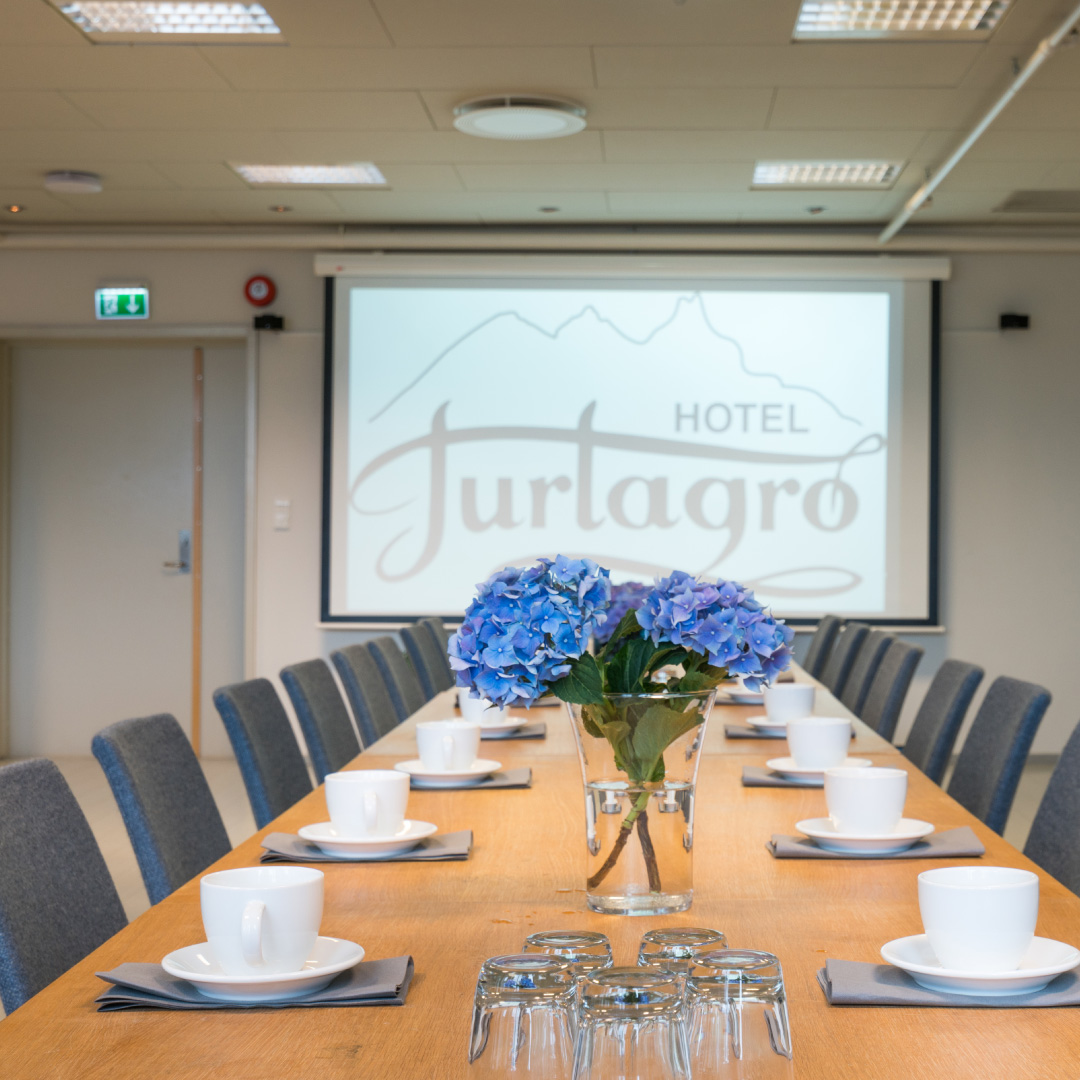 – MAKE AN IMPRESSION –
Courses and Meetings
Take your employees or friends to Turtagrø and experience something out of the ordinary. Turtagrø Hotel offers meeting and conference rooms for groups from 2-70 people.
Our conference room has a comfortable sofa area, large flat-screen television and up to date speaker system as well as a pull-down projector screen. The room can be used for meetings, conferences, birthday parties and weddings.
Get in touch for a tailored offer.
Facilities:
Gorgeous surroundings at 884 meters.
You can combine meetings with hikes in Hurrungane
Chance for guided trips like climbing, skiing and glacier trips
Technical equipment such as Computer, Projector, TV, DVD-player and flipover.
Free Wi-Fi Internet available
Our own cinema room with high quality sound system
Tasty food, including many homemade dishes.
Free coffee/tea for our guests
Free parking